"We'll Clean
YOUR HOME
as if it were Our Own!"
CALL THE PRESSURE WASH KING NOW!
Pressure Wash King has been providing cleaning services in Charleston, SC and the surrounding areas for over 35 years now, allowing us to gain a reputation as one of the best pressure cleaning companies in the country. We pressure clean many surfaces such as vinyl-sided housing, stucco, driveways, brick steps, wood decks, barbeque pits, wooden fences, and awnings, as well as our additional services like sparkle window wash. Another add-on service is Plexmaster/Sealant which is similar to waxing and will prevent the mildew, dirt, and bugs from accumulating on your surfaces.
Because we understand that dirt and bugs can accumulate on your vinyl siding over a long time period due to the elements of weather and natural factors, we can remove the dirt, mold, mildew, and dust on your vinyl-sided housing through pressure cleaning. Since we will use our high-quality cleaning equipment to safely remove the dirt and grime that has built up over the duration of many years, the exterior of your home will look beautifully restored after we thoroughly clean it.
A home with clean vinyl-sided surfaces has a high value in the market, which is advantageous if you want to sell your home. It is important to hire a professional company like Pressure Wash King that is experienced, has high-quality machines, and offers affordable services. Apart from cleaning vinyl-sided surfaces, we also wash awnings through the use of our expert pressure cleaning method, as awnings need to be regularly cleaned to prevent dirt and grime from permanently sticking to the surface or causing permanent stains.
-High Quality Pressure Washing-
Pressure Washing Summerville SC
Our services for quality pressure washing Summerville SC residents admire also include cleaning stucco. Stucco, like all other surfaces, gets dirty and needs to be cleaned; therefore, it is important to work with professional cleaners who will ensure that they clean the stucco without damaging it. Due to our experience, we know the best techniques to use to clean stucco to achieve desired results, without leaving any stains or dirty patches on it.
Also, awnings are very important because they not only make entryways and windows look more beautiful, but they also shield people from the sun or rain depending on the weather condition. We offer professional cleaning services so that they can continue looking great. Your awnings can get dirty from exhaust fumes, mold, mildew, animal excrement, or air pollution deposits, and if this dirt is allowed to stay on it for a long period of time, it will start destroying the threads and significantly shorten the lifespan. We provide skillful pressure washing Summerville SC residents appreciate that include services for removing the dirt  so that they can both look attractive and last for a long timeframe.
Pressure Washing Charleston
-We Clean It ALL
DriveWays
WalkWays
Vinyl Siding
Decks
Fencing
Stucco
Brick
-
Because we have years of experience in pressure cleaning, we are highly trained for cleaning many different home surfaces. Pressure Wash King offers professional services for pressure washing Charleston homeowners can always rely on to fulfill all of their needs. Since the driveway is the first visual that visitors notice when they come to your home, the overall appearance of your home will be negatively affected if your driveway has become stained and blackened by grime and dirt. We understand how driveways quickly accumulate dirt and grime from people, cars, and weather elements such as rain and snow. The best way to clean your driveway is through pressure washing, which removes mildew, mold, dirt, and bugs. This simple act will prevent you from needing expensive driveway repairs in the future, while also removing any hazardous growths. We pressure wash driveways to remove stains before they become permanent, especially considering how driveways can easily get stains from leaked car fluids, oil, dirt, and mud.
As pressure washing prevents the driveway from becoming too slippery through the removal of oil leaks and other growths, manually scrubbing driveways is not only time-consuming, but very tiresome and ineffective. Thankfully, our pressure washing services are less time-consuming and more effective. Our team of experts offers pressure washing Charleston locals have grown to love, as we have served clients in not only the area of Summerville, but the whole Tri-County area. Using pressure washing to clean driveways is cost-effective and eco-friendly, as we use detergents and cleaning products that are not harmful to the environment, so if you have plants, they will not be damaged.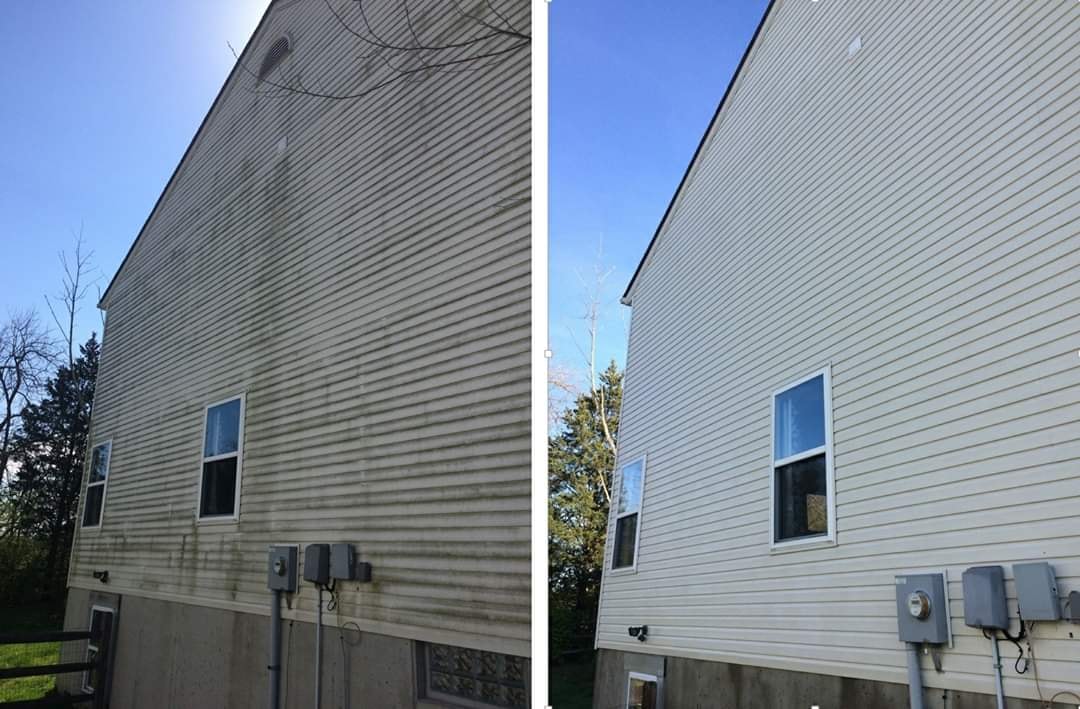 Pressure Wash King knows that mildew, dirt, and bugs can quickly accumulate on vinyl siding over an extended period of time. Since the build-up may be caused by weather conditions and elements of nature, we offer affordable Charleston pressure washing services to remove all stains on either your vinyl-sided housing or business premises through pressure cleaning.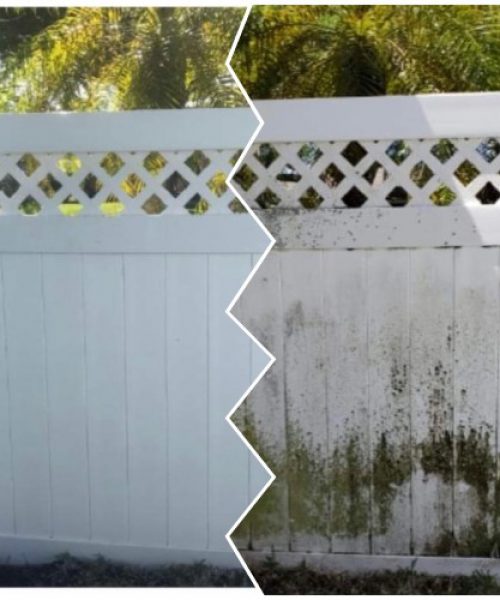 Although wooden fences and gates provide homes with security, they easily accumulate grime and dirt over the years, which may result in rotting, and therefore, require cleaning. Since fences and gates are the first sight that visitors will see when they come to your home, everyone wants their gates to look as clean as possible, which is why we are here. To save you money and time, our expert pressure washing Charleston SC residents rely on the King!
The best way to spruce up your driveway on a budget is by calling us, as our team will provide the best power washing Charleston SC residents desire by removing any dirt, and making it look close to brand new! By doing so, our services will improve the general appearance of your house, as well as increase the value of your home! Our expert services of power washing Charleston SC locals rely on will prevent you from needing any expensive driveway repairs in the future.
Summerville Pressure Washing
Although wooden fences and gates provide homes with security, mildew, dirt, and bugs can accumulate on the wooden fences and cause wood rot, so we pressure wash wooden fences and gates to remove the unwanted dirt and grime so they can last for a long timeframe. Since clean wooden gates and fences improve the look of homes and make a good impression on visitors and neighbors, we provide adequate pressure washing Mt Pleasant SC homeowners highly recommend for services which also entail cleaning of painted siding and concrete areas. Without the correct knowledge and equipment for cleaning, power washing can create irreversible property damage, so it is important to choose the right pressure washing company that is affordable, trustworthy, and has a lot of experience in pressure cleaning. Get in contact with us today to permanently change the look of your house into becoming your dream home. 
Jan Reed
@Jan Reed
I have used them for 3 years! Outstanding! I called Friday and they were here on Monday. They do an outstanding job!!!
Amanda Mitchum
@Amanda
Quality service at a great rate! I found Pressure Wash King through neighbor recommendations. We got a reasonable quote for our large house when we made the appointment, and the technicians showed up on time. They got the grime off of our balcony and off the lattice on our side yard. Our driveway and sidewalk look amazing too! Will definitely use again in the future! 5 Stars! 2
Anthony Ogeen
@anthony
This guy is amazing. Very impressed by work and price. Could not recommend anyone over him in the area. Thank you and keep up good work!
Matthew Roberts
@matt
I just had my home washed for the 3rd time from the king and I am always amazed at how all the green and nasty dirt melt away and my 20 year old siding looks great.
ALSO SERVING:
Goose Creek, Hanahan, Summerville, Charleston, West Ashley, Mt. Pleasant, and all of the Tri-County Area!